The Timesheet tab allows you to see all your team's logged time for a selected timeframe, from all boards and workspaces. You can filter the timesheet for a particular board, and brake it down by users, or users and items.
Viewing a Timesheet
Navigate to the Clockwork Board View and select the Timesheet tab.
To select the desired timeframe, click on the selected date range. A calendar will open allowing you to select the timeframe.

Use the Breakdown menu to select to see the timesheet broken down by:

Use the Board filter to see only the time associated with a certain board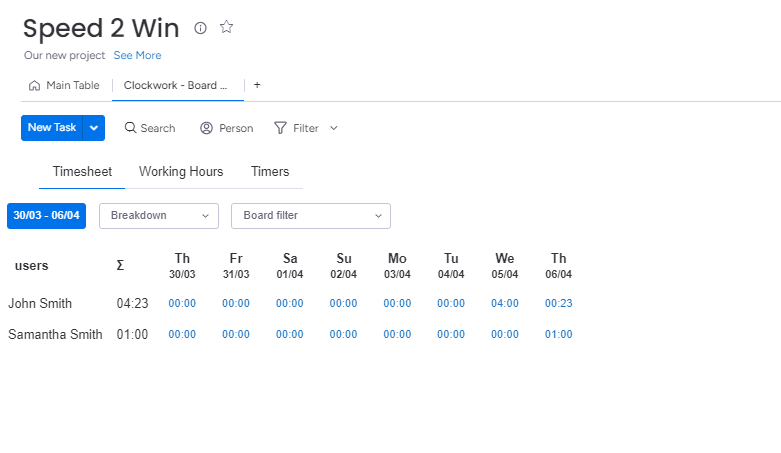 Editing a Timesheet
Click on the cell you want to edit.

Click on the Worklog you want to edit.


The side panel will open. Click on the Worklog you want to edit in the right side panel.


The Worklog dialog will open. Make the desired changes.

Click Save.
While you can edit existing worklogs from the timesheet view, you cannot add new worklogs from the timesheet. New worklogs must be added from the item on the main table view.