Clockwork can run on any or all projects in your Jira instance. Which projects use Clockwork can be controlled. Users can only track time with Clockwork in active projects.
Jira admins can control this globally. If you're a Jira admin go to Jira Settings > Apps > Clockwork Configuration and select the Active Projects tab. Use the toggles on this tab to enable Clockwork on all projects by default, or to only enable Clockwork on selected projects.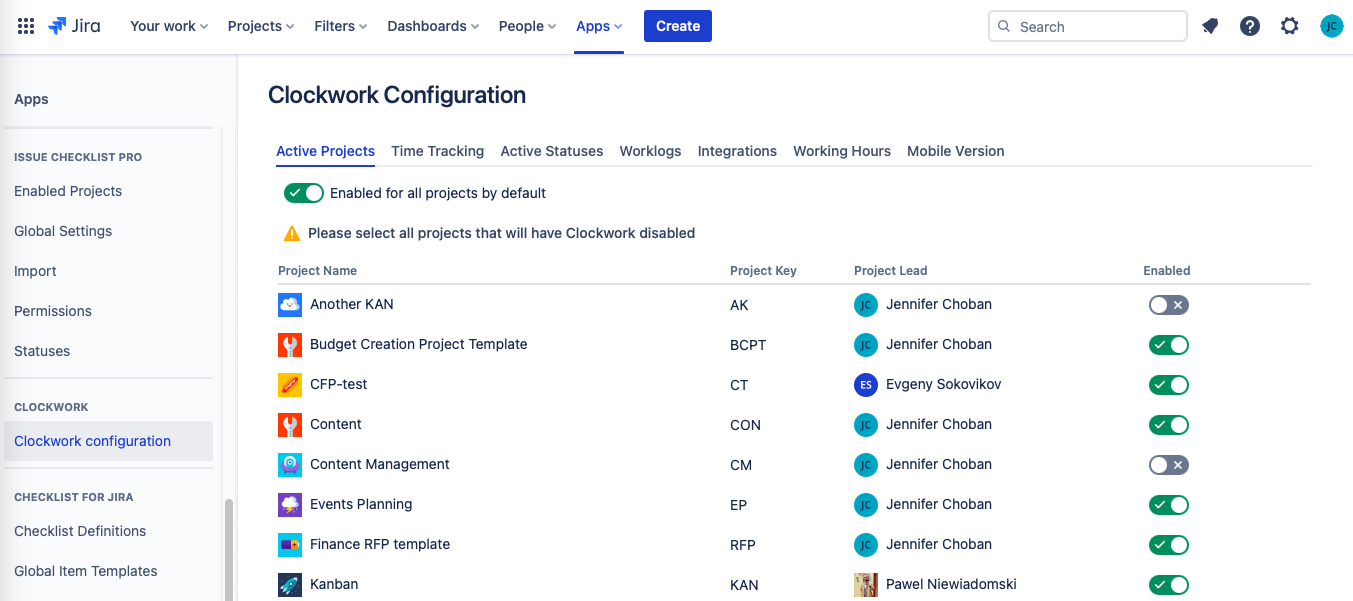 Project admins can control this setting in their projects. To enable or disable Clockwork in a project, go to Project Settings (> Apps)* > Clockwork, and click on the "Enabled for this project" toggle on top.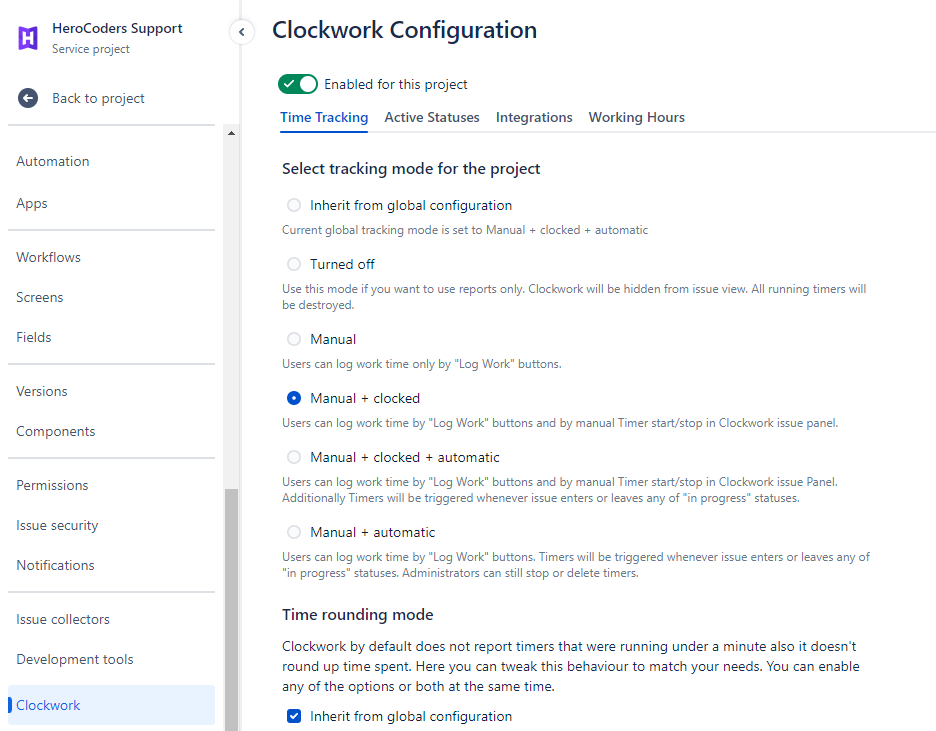 * in some projects Clockwork will be listed directly in Project Settings while others will have it listed in the Apps submenu.