Start and Stop a Timer on Any Item
Clockwork allows you to log your time in two ways:
Manually by adding a worklog to an item

By starting and stopping a timer on the item.
Starting a Timer
Navigate to the item or subitem you want to log time to and click Open.


The right side pane will open. Click Start timer to let Clockwork start counting the time.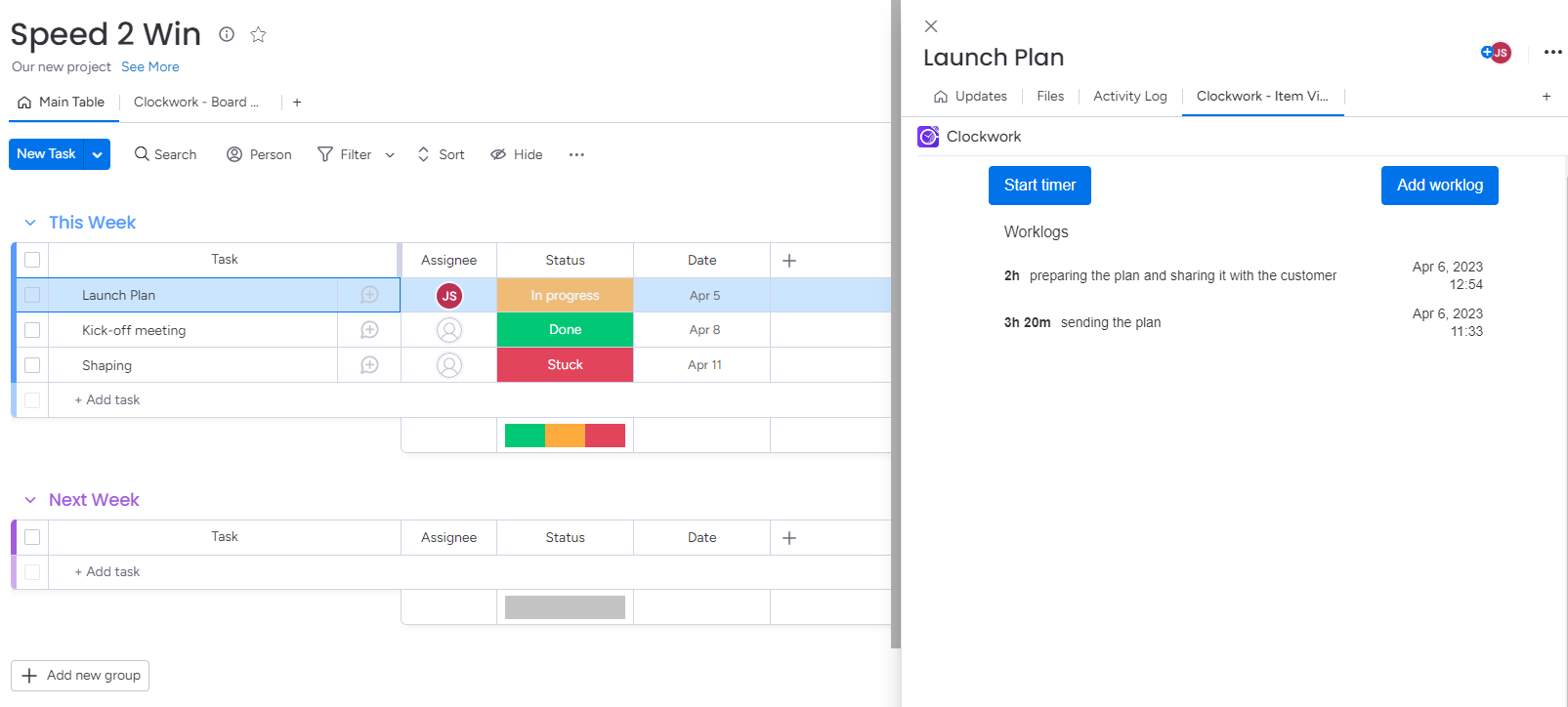 Stopping a Timer
To stop the Timer on an item, you can either:
Navigate back to the Clockwork Item View and click Stop

Or open the Clockwork Board View and select the Timers tab. You will see all running Timers. Click Stop to stop the timer on the indicated item.

Worklog Descriptions When Using Timers
The description on worklogs created by a Timer will say Automatically created worklog by default. You can edit the worklog to add a more specific description.