New Feature Announcement
Global Checklists are currently in BETA and will be available in Issue Checklist for Jira ENTERPRISE once released. Contact our support team if you currently use Issue Checklist for Jira PRO would like to participate in the Beta.
Change Checklist Placement
Checklists are shown in the main panel of the issue by default. Individual users can choose to have checklists display in the right sidebar instead. Once enabled, this preference will be applied to all issues for the given user. Other users will not be affected.
To move the checklist to the right sidebar right click on a checklist on any issue and select Move checklist to the right.
If New Issue View is enabled, you may need to click on Open Issue Checklist to view the list. The full checklist will then appear in the sidebar.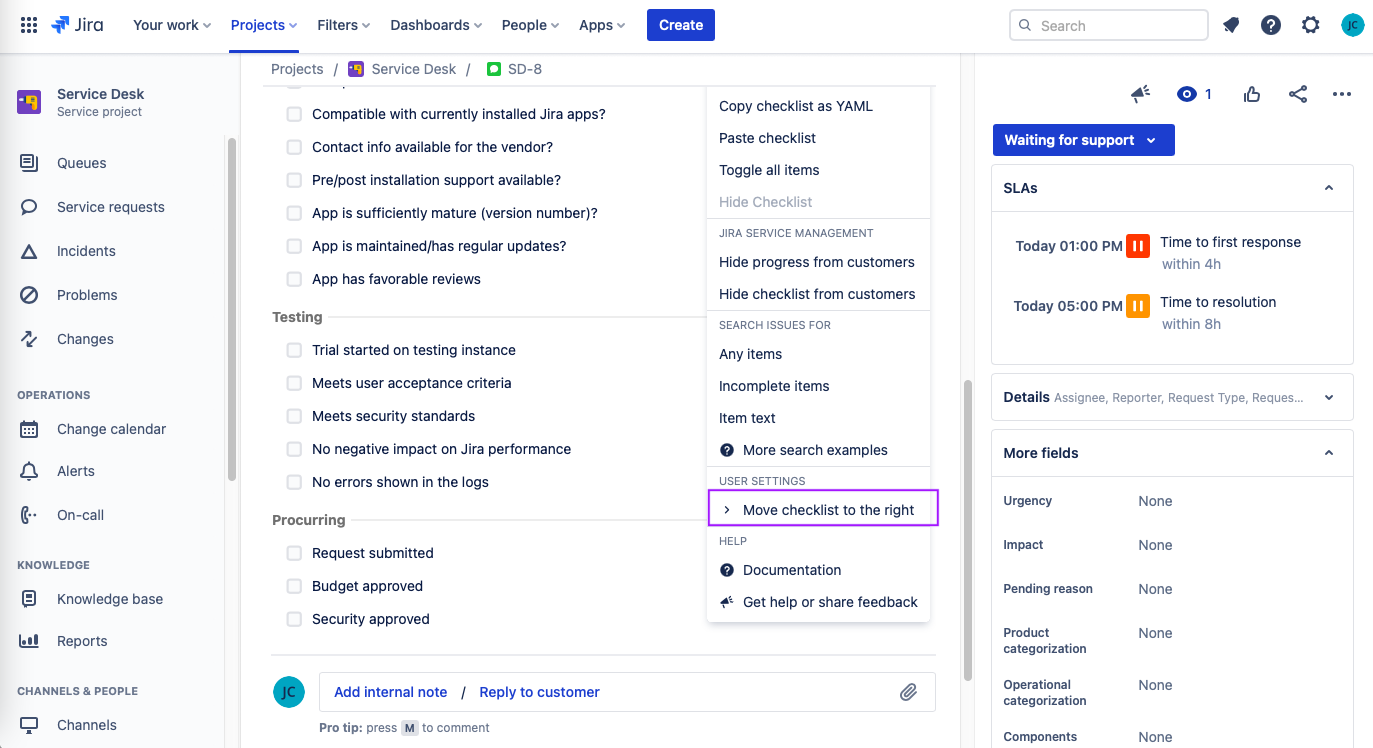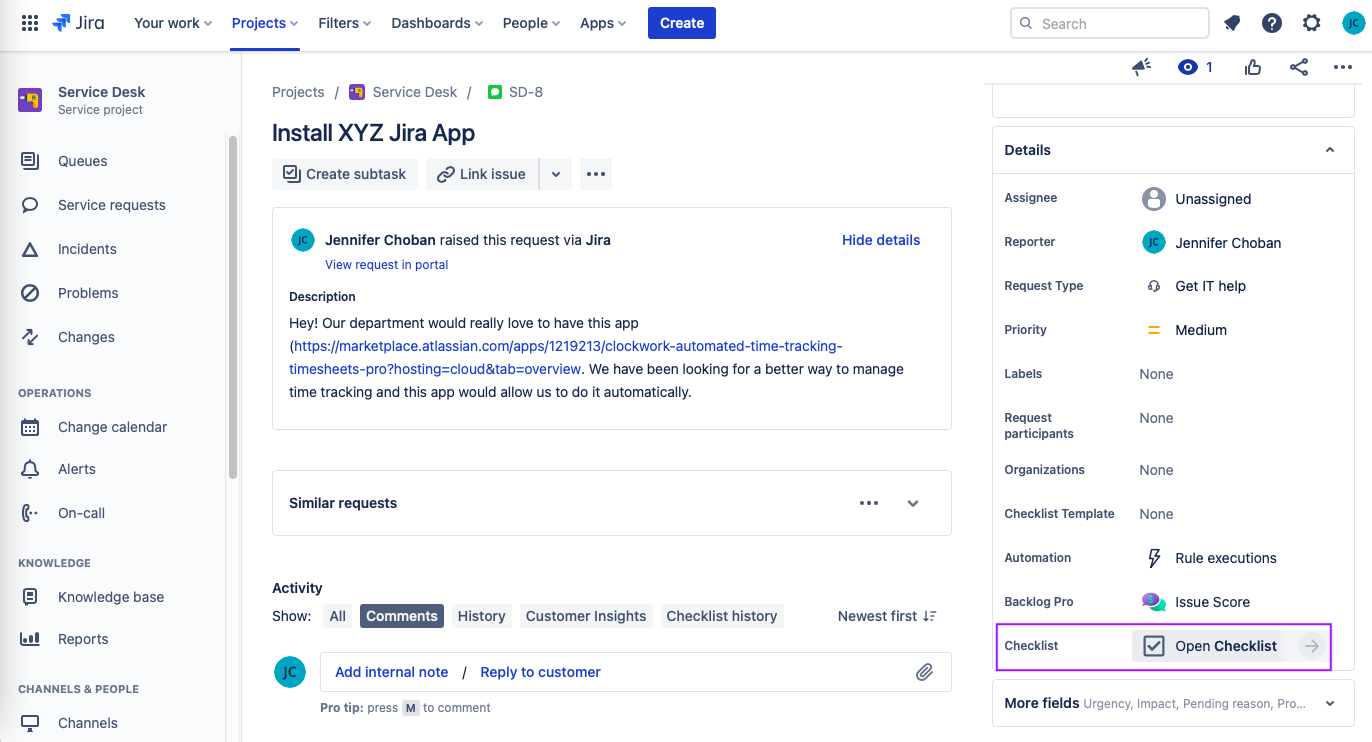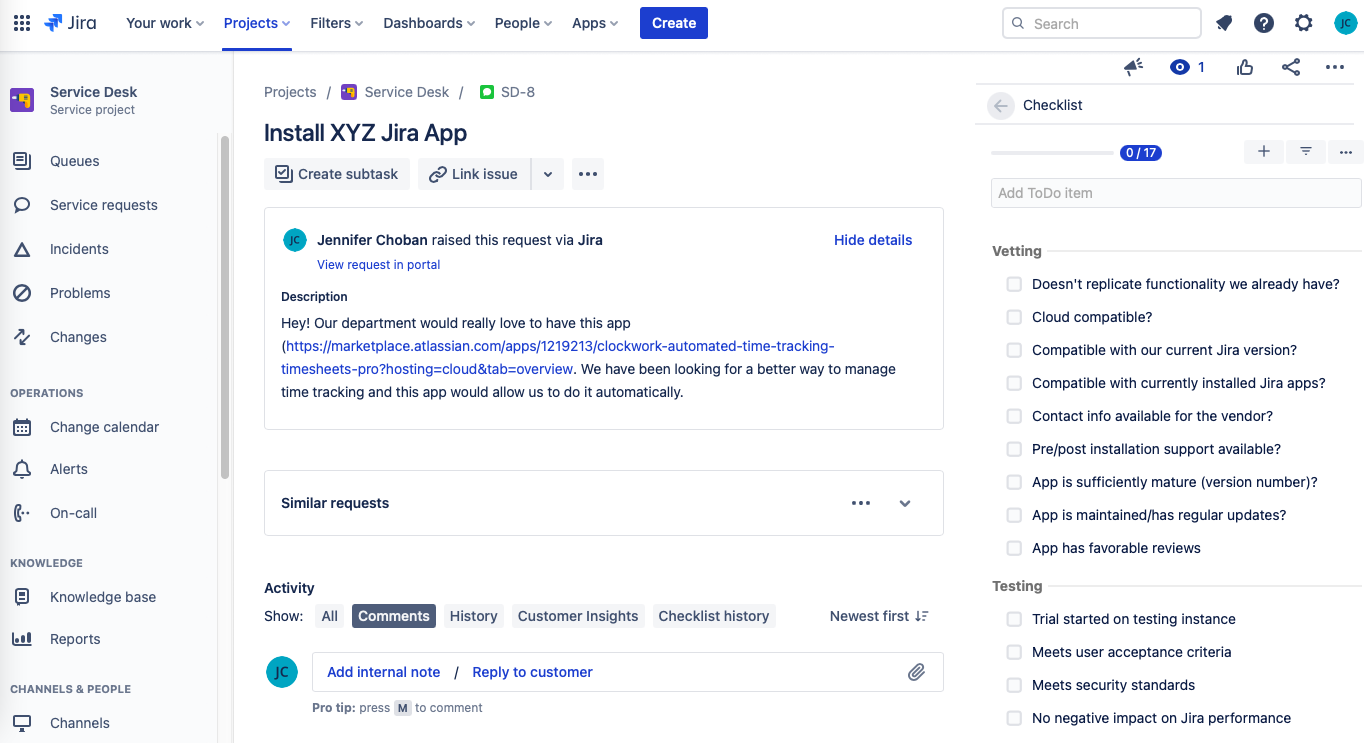 To return to view checklists in the main panel of the issue, right click on the checklist and select Move checklist to the left.
Checklists can only be viewed on the right panel in the Jira app for OSX.
Hide Completed Checklist Items
Click on the filter icon to filter out the completed items on a checklist so that the only the items remaining to be done are visible.This preference will be preserved across page reloads, but will not impact other issues or other users.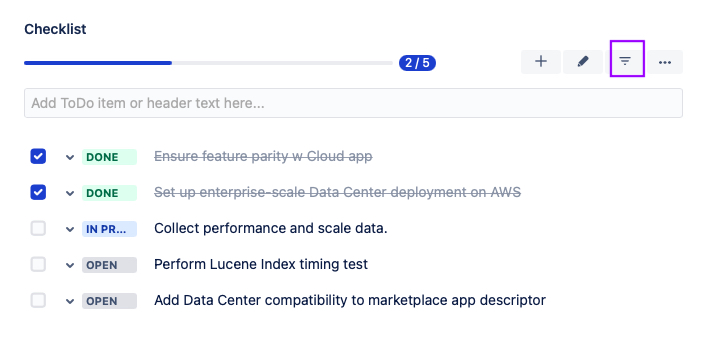 To show the completed items again, click on the filter icon, or click the text that says Show ( x ) completed items.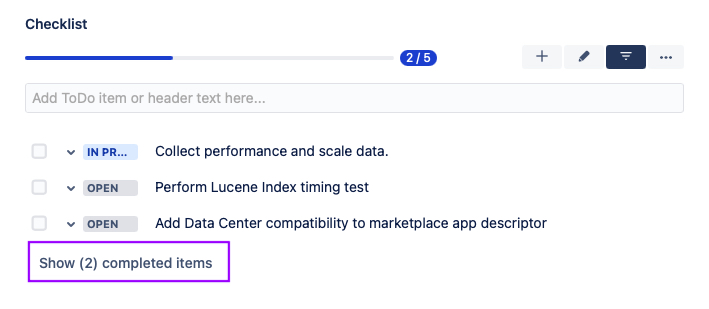 Show Assigned Checklist Items on Dashboard
Users can add the Assigned checklist items gadget to their dashboards to see a list of all incomplete checklist items assigned to them.
To add the gadget to a dashboard, search for Assigned checklist items from gadget list. Click Add.

The gadget will display all incomplete checklist items assigned to the current user.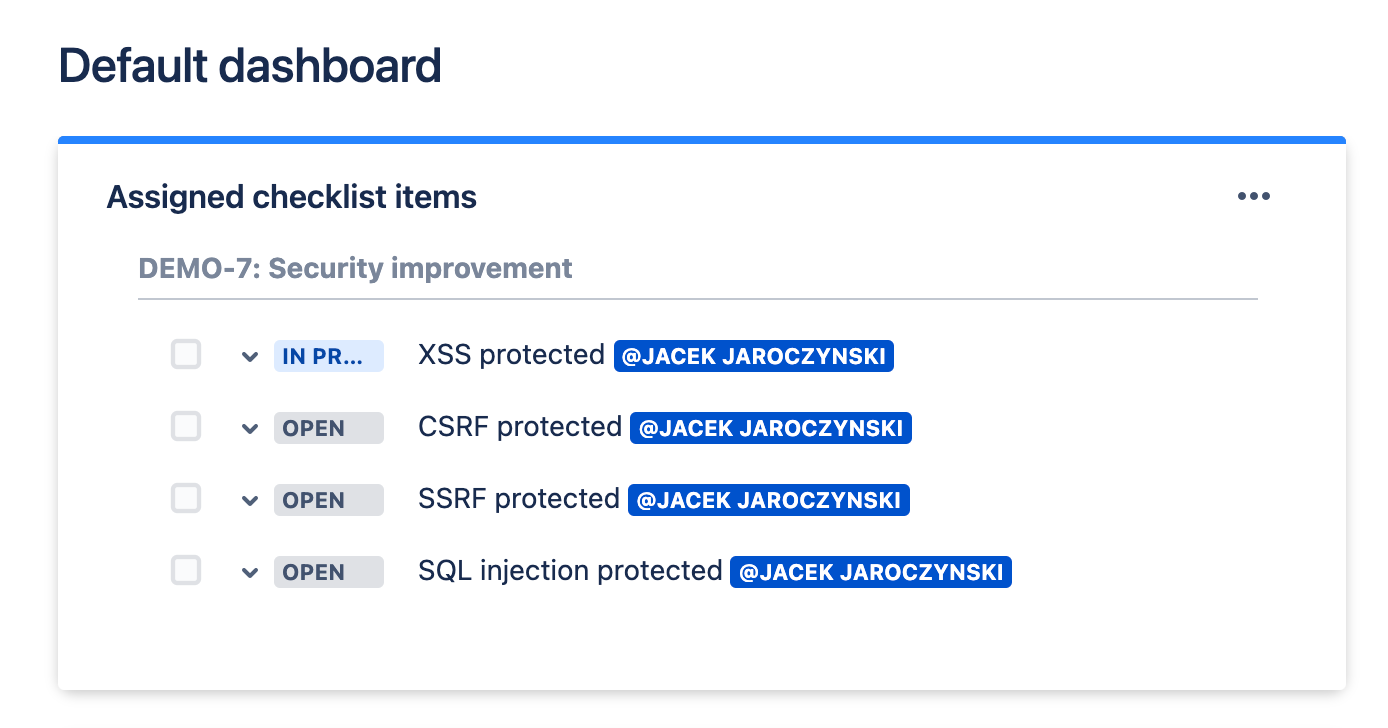 Currently, checklist items on the dashboard gadget are read-only. This limitation will be removed in an upcoming version.
Set Preferred Language
Issue Checklist for Jira is multi-lingual, currently available in English, German, French and Polish (Spanish is coming soon). The language of the Checklist UI is inherited from the user's Jira preference. Preferences can be set by going to Atlassian account > Account preferences > Language.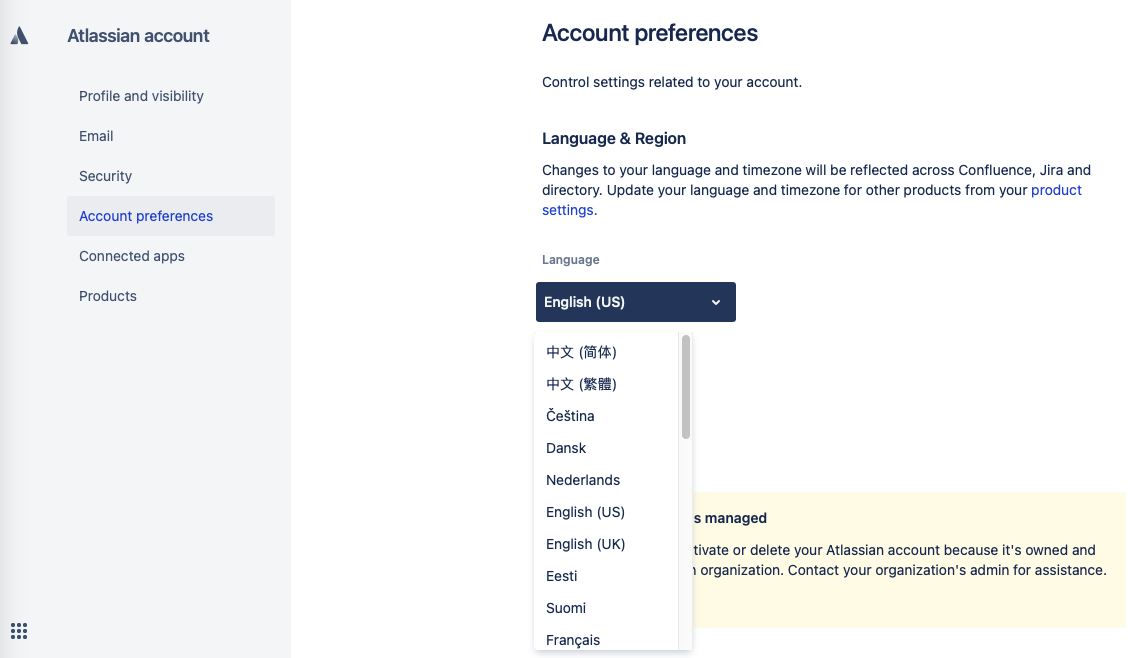 Using Checklists in Dark Mode
The Checklist UI on the issue panel will respect the theme you have selected for Jira. To select a theme, navigate to Personal settings > Theme. You can choose between four different options.

Note that this is our first step in adapting Issue Checklist for Jira to dark mode. We'll be adding the dark theme to other aspects of the UI (Checklist Editor, Checklist History tab, Templates page and configuration pages, etc.) in the future.
Checklists will also honor dark mode when working in Jira mobile or Jira App for OSX.