Email Notifications to Users who Missed their Working Hours Targets
You can identify users who missed their daily working hours target and send an email reminding them to log their time. To notify users:
Use the Users or Teams filter to select whose hours you want to check.

Click on the Outliers filter to identify users whose daily or weekly logged hours than expected as indicated by their Working Hours.


If you want to compare actual hours to expected working hours, click the Compare time reported button.

Click on the Email button.


Review who will receive the email notifications and click Send Emails to confirm.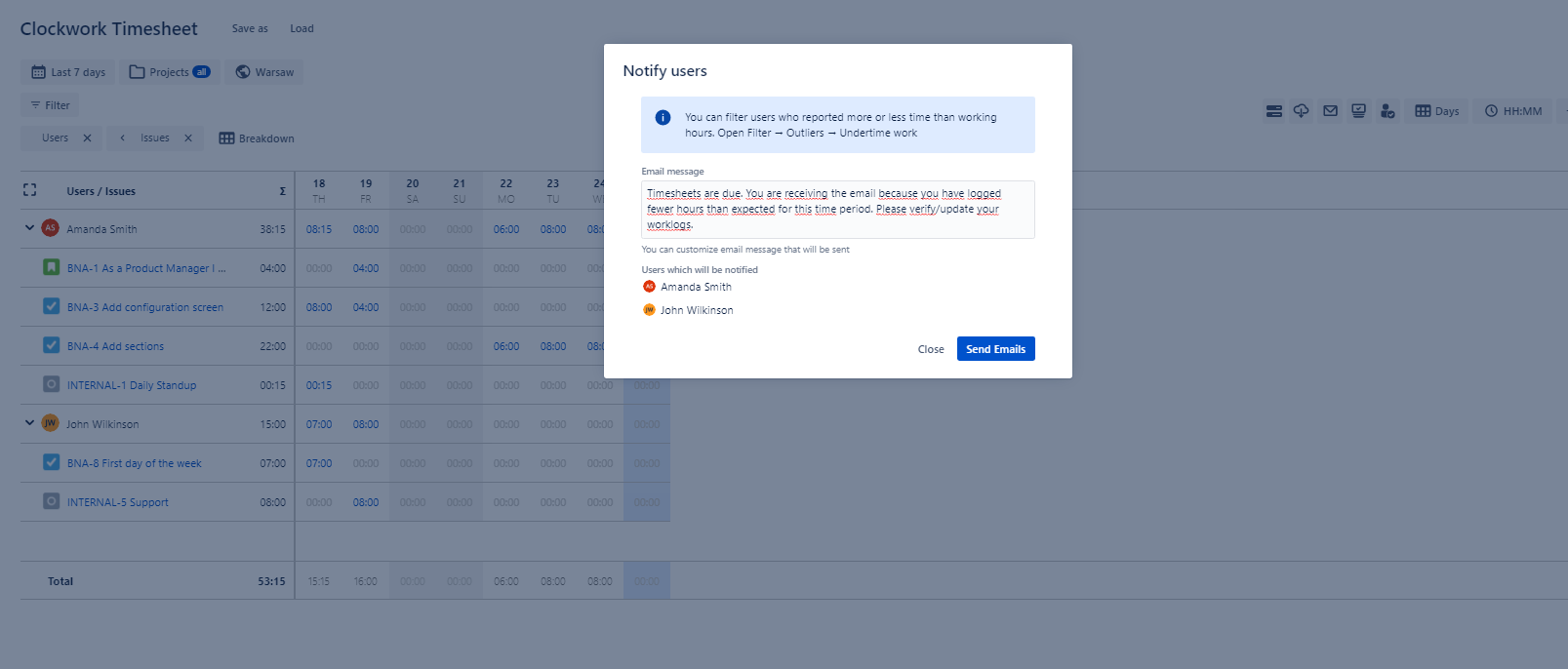 If you wish to send emails only to particular users, use the timesheet filters to select the indicated users. Click on the Email icon. Click Send Emails to confirm.
To edit your email message before sending it, type in the Email message textbox at the top of the list of selected users.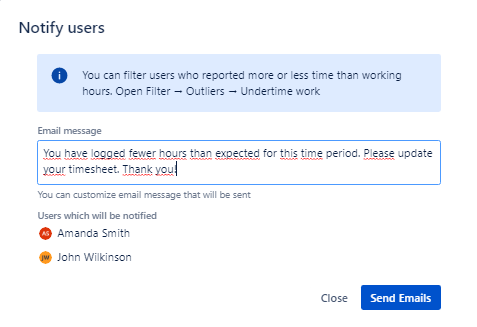 All users who appear on the list will receive the message. The link in the email will take users directly to their timesheets for the selected date range.